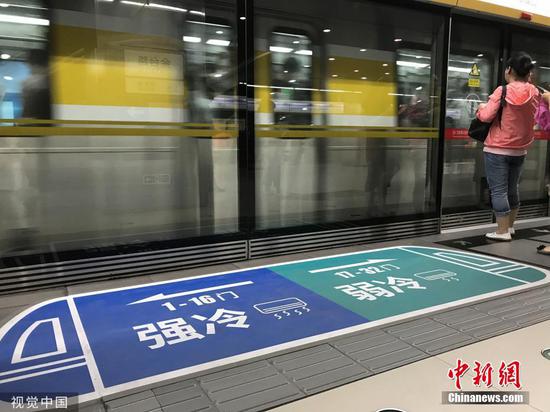 Signs show train cars of Line 6 of Beijing Subway have different temperatures. (Photo/VCG)
(ECNS) -- Line 6 on the Beijing Subway, linking Shijingshan District with Tongzhou District, has introduced train cars with differing temperatures to improve commuter experience during summer.
A technician said, similar to central air conditioners, temperatures in each car can be adjusted higher or lower accordingly.
Temperatures inside the train's six cars will range from 24.6 degrees centigrade on average to 26.5, according to a statement by the operator of the west-east rapid transit rail line.
Passengers can find information about temperatures inside the train cars at 34 stations along Line 6, which passes important commercial areas including Financial Street and Central Business District.